Unforgettable Namibia Photography Tour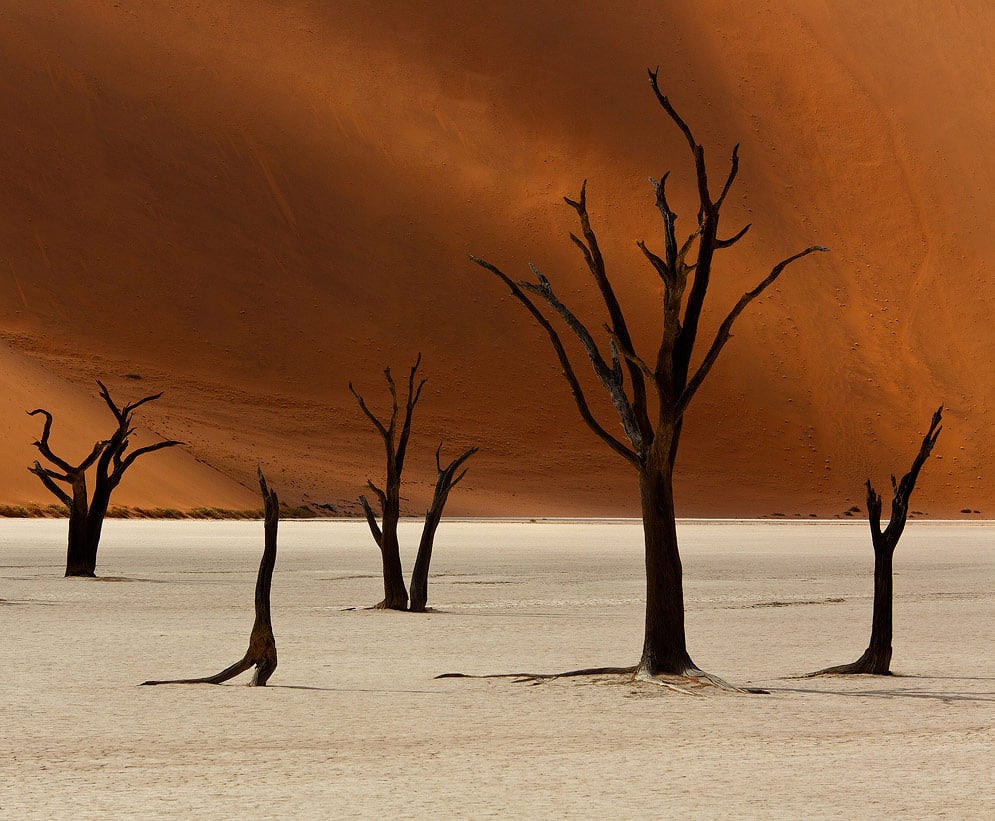 Where:  Namibia, Africa – See it on a map here.
Level:  All Levels – Beginner to Advanced
When:

      
May 17 – June 1, 2025 (16 days) – Spots Available
June 15 – June 30, 2025

(16 days) – Spots Available
May 25 – June 9, 2024

(16 days) – Please join our Wait List
June 17 – July 2, 2024

(16 days) – Please join our Wait List
Tour Leaders: Christoph Fischer (photography) and Namibian guide (nature guiding and logistics)
Maximum Class Size: 

6

 

– Small groups for full personal attention!
Cost: 
   2024: 12450 Canadian Dollars/ 9150 USD
   2025: Early Bird Offer: 12950 CAD/ 9450 USD;  Standard Cost: 13250 CAD/ 9650 USD
Deposit: 1800 Canadian Dollars/ 1300 USD

Deposits are fully refundable until 120 days before tour begin. 
Registration: To register, or for more information, please do CONTACT ME.
Unforgettable Namibia Photography Tour
Where:  Namibia, Africa – See it on a map here.
Level:  All Levels – Beginner to Advanced
When:

      
May 17 – June 1, 2025 (16 days) – Spots Available
June 15 – June 30, 2025

( 16 days) – Spots Available
May 25 – June 9, 2024

( 16 days) – Please join our Wait List
June 17 – July 2, 2024

( 16 days) – Please join our Wait List
Tour Leaders: Christoph Fischer (photography) and Namibian guide (nature guiding and logistics)
Maximum Class Size: 

6

 

– Small groups for full personal attention!
Cost: 
  2024: 12450 Canadian Dollars/ 9150 USD
  2025: Early Bird Offer: 12950 CAD/ 9450 USD;  Standard Cost: 13250 CAD/ 9650 USD
Deposit: 1800 Canadian Dollars/ 1300 USD

Deposits are fully refundable until 120 days before tour begin. 
Registration: To register, or for more information, please do CONTACT ME.
A land you never imagined could exist, Namibia, like no other, combines the spectacular, the endless, the surreal. Namibia is, in one word, otherworldly. Vast, ancient and extremely sparsely populated, it contains an unimaginable variety and combination of natural landscapes. Join me on a photographic adventure of a lifetime, and wonder in awe at the world's second largest canyon, islands of ancient mountains surrounded by an infinite sea of golden grasses, the expanse of the world's tallest, and surely most beautiful, ochre colored dunes, the plains of an earth churned and folded by infinite geological forces, the jaw dropping vista of gigantic dune fields extending to the very edge of the Atlantic ocean, and the unparalleled wildlife viewing opportunities in the North. Namibia is nothing other than a photographer's dream.
Not only will you experience and photograph the most beautiful landscapes Namibia has to offer, but you will also be able to rest in full comfort and luxury at your hotel while you enjoy 3 course dinners, delectable lunches and delicious breakfasts. I will take you to all the locations I have identified as the most promising for rewarding photography and, at the same time, you will benefit from an intense two week learning experience which is certain to transform your photography. Several photography workshops/tours are offered in Namibia, but none of them offer the two spectacular locations I will be taking you to. These locations will remain nameless here, to prevent imitation.
Although Namibia is a big country, and we will have to cover large distances to reach our destinations, we will spend as little time as possible on the road. In addition, this workshop runs during the early Namibian winter, so that temperatures during the day are comfortably warm and not too hot. This will allow us to explore by foot our surroundings for photographic opportunities we may want to take advantage of when the light is more conducive to creating compelling images.
A one of a kind, extensive photography adventure:

Sixteen days of unforgettable landscape and wildlife photography among the most comprehensive and varied selection of Namibia's landscapes.
Two exclusive, unique destinations not offered by other workshops and three stunning, rarely seen locations.

Excellent opportunities for night photography, combining the best Namibia has to offer: Dark, intensely starry nights and nights with incredibly bright full moons. The workshop is timed specifically so that the night sky is ideal for the locations we visit.
Four game drives in amazing Etosha National Park. We use two vehicles so that each photographer has an entire row to him/herself.
Full day of photography deep in the dunes with unforgettable views and unmatched photography opportunities. Access with two custom 4×4 vehicles operated by specialist touring company. Champagne included!
Optional open-door helicopter photography flight over the red dunes of Sossusvlei – a spectacular experience!
Small groups (maximum 6 photographers) for intimate, peaceful photography experiences and excellent client to instructor ratios.
Hands on, dedicated, one on one photography instruction. I don't wait for you to come ask me questions, instead I continuously engage with you, to make sure you achieve the best possible photographs.
Passionate, energetic photographer with several years of experience running photography workshops in Namibia. I have photographed here extensively, over many years, and I know all the locations and the best times to photograph them.
Day 1: The first evening of our two week adventure! Rest and relax in our comfortable, highly rated hotel in Windhoek, and enjoy the scenic views of Windhoek and surroundings! We meet for our welcome dinner, where we have the chance to get to know one another, and where I will give you an overview of your upcoming two week long adventure!
Day 2: After an early breakfast we are off on our first journey, to a forest of Namibia's national plant, the unique and beautiful quiver tree! It is actually a very large succulent and its distinctive shape and highly textured bark make for a beautiful photographic subject. We will photograph these trees, strewn among giant boulders, in the warm afternoon light, and we stay on to capture them under the incredible Namibian night sky. We return to our hotel for a hearty, home cooked meal!
Day 3: It is our second morning in Namibia, and already we have the opportunity to photograph Cheetahs in the early morning light! This is a unique opportunity to capture Cheetahs up close – they are quite elusive animals, even in world famous nature reserves, such as Etosha National Park, which we visit during the last two days of our photography adventure. After breakfast, we are off to explore and capture the world famous ghost town of Kolmanskop. An old deserted mining town, it is full of unique, beautiful photographic opportunities. Capture warm light, sifting through broken window panes and rattling roofs, as it plays on smooth rolling banks of wind blown sand, bordering on walls covered in peeling, pastel colored wallpaper. There are many deserted towns in the world, but this world of grand mansions, rusting mining equipment, abandoned schools and empty shops, all telling their own story, covered in sand as the desert reclaims its own, is truly unique. We will stay in a luxurious hotel right on the shoreline of the nearby quaint coastal town of Luederitz, known for its German colonial buildings.
Day 4: We rise well before dawn and depart on a full day outing to capture and explore the hidden treasures and rich photographic opportunities of Kolmanskop. We have special permission to enter at sunrise and photograph until sunset, a privilege not available to regular tourists!
Day 5: Our last morning in Luederitz and, after an early breakfast, we are back on the road to one of my favorite locations,  the surreal and majestic Namib Rand, a land of endless golden grasses surrounding islands of mountains, aptly described by their German name, "Inselberge". Originally a collection of sheep farms, the Namib Rand now is a private nature reserve, protecting this uniquely beautiful and unusual part of the world. We will have the entire lodge to ourselves and after having settled in, we are off to our first guided drive. Not only will you have the opportunity to photograph the Namib Rand's strikingly beautiful landscape, but also the many animals that inhabit it, such as Ostrich and several species of buck such as the beautiful Oryx and Springbok, to name a few. Here there are excellent opportunities for wildscapes, where you can capture wildlife in the context of their beautiful surroundings. We stay on to photograph the night sky before we return to a lovely dinner prepared especially for us by our hosts.
Day 6: Up early, and bright eyed and bushy tailed, we capture the sublime beauty of the rising sun painting the Namib Rand's mountains and grass lands in warm morning light. This is also where many of the animals will be out, grazing and enjoying the cooler morning temperatures. Later in the afternoon we are off for our last sunset shoot and we will have the opportunity to capture the glorious night sky over these unique lands.
Day 7: It is our last morning shoot and we visit our first secret, truly beautiful, location, not visited by any photography workshop in Namibia I am aware of. But I will say no more, you need to see it for yourself! After our morning shoot, and a delicious breakfast, we are back on the road, this time to the world famous Sossusvlei Dune fields, home to the largest, and certainly some of the most beautiful, dunes in the world. You will be staying at a beautiful eco lodge, built right within the park, with a front seat view of the dune fields. We are able to drive to the dunes well before sunrise and leave after sunset – a privilege reserved for guests at our hotel! After having settled in, we are off to explore the amazing dunes, and capture shapes, textures and patterns as they evolve with the movement of the late afternoon sun. You also have the option of going on a sunset helicopter flight over these vast dune fields, and you can fly all the way to the ocean. It is highly recommended and it has counted as a highlight of the tour for most of my participants!
Day 8: Up well before sunrise, we drive in custom 4×4 vehicles to the world famous Deadvlei, a clay pan filled with beautifully and intricately shaped dead trees, surrounded by giant red dunes. The combination of these stark trees against a backdrop of towering dunes painted in the warm light of the rising sun makes for wonderfully painterly and abstract photographic opportunities. No wonder this area is so famous! After a special breakfast in a beautiful location, we return to our lodge for some well deserved rest. But this is not the end of it! We return to the Deadvlei in the afternoon to take advantage of the compelling photographic opportunities that arise under the setting sun, and we have the opportunity to stay on to capture this incredible location under the breathtaking, intensely starry Namibian night sky. This is a day that surely will stay with you forever!
Day 9: Our last morning in Sossusvlei and we are up well before sunrise to capture the intriguing textures shapes and patterns drawn by the giant, red dunes. The opportunities for photography are endless and are significantly different from those afforded by the afternoon sun. We return to our lodge and get ready to go back on the road, towards our second secret location! An amazingly contorted and folded landscape, I call it the land of layers, due to the many compelling opportunities for layered compositions. Our lodge is remotely located, but it offers some of the best food you will enjoy during our Namibian adventure!
Day 10: After our morning shoot from the best vantage point in this amazing location, we enjoy our packed breakfast before we are off to our hotel at Walvisbaai, right on the main esplanade bordering the cool Atlantic ocean. Upon return we enjoy some delectable seafood at the most famous eatery in the town. We spend the afternoon with review and editing sessions of our already very extensive photography portfolio.
Day 11: Prepare for an exciting, adrenaline filled 4×4 tour deep in the endless dunes of the Namib Sand Sea. It will definitely count as one of the highlights of our Namibian adventure! Our guides pick us up outside our hotel and take us to some of the most unusual and breathtaking combination of elements you likely ever have witnessed. Be sure to start out the day with empty memory cards since you very well may have filled them by the time we return! After our return to our hotel we are back out on the pier to enjoy finger licking good seafood!
Day 12: This morning we spend close by our hotel as we take advantage of some of the best opportunities to photograph scores of flamingos, white pelicans and other wading birds, which feed in nearby lagoons. Following breakfast, we follow the vast Namibian coast line on our way to the amazing Spitzkoppe mountains, a world of gorgeous bolders, arches and cliff faces, which rise, like a mirage, out of the endlessly flat desert plains. Here you will have the opportunity of capturing the most intense twilight I have witnessed, sweeping across the desert plain and painting the entire mountain range in the incredibly warm afterglow of the setting sun. Following breakfast, we follow the vast Namibian coast line on our way to the amazing Spitzkoppe mountains, a world of gorgeous bolders, arches and cliff faces, which rise, like a mirage, out of the endlessly flat desert plains. Here you will have the opportunity of capturing the most intense twilight I have witnessed, sweeping across the desert plain and painting the entire mountain range in the incredibly warm afterglow of the setting sun.
Day 13: Today we are off to world famous Etosha National Park which boasts some of Africa's best wildlife viewing opportunities. Here you have the chance to photograph all of Africa's wildlife, including elephants, rhinos, lions, giraffes, cheetah, zebra, ostrich, plentiful buck and, if we are lucky, leopards. This is the beginning of the dry season, when the thirsty wildlife congregates at the waterholes, and you may witness   predator and prey sharing the same space, putting aside their difference while they quench their thirst! Shortly after arrival we are off on our first private guided game drive, and perhaps we will be lucky enough to see lions or rhinos on our first day!
Day 14: After an early breakfast we go on a full day, private guided game drive, in the hope of capturing some lions, elephants or other members of Africa's big five, as they emerge from the long night to quench their thirst, bathed in the warm morning light. A full day game drive affords us many more game viewing opportunities, at locations which are further from our lodge. After a buffet lunch inside the park we depart on the second part of our drive, exploring more of the park's waterholes as we make our way back to our lodge. We cap off an exciting day with a delicious dinner and many stories to tell!
Day 15: Our last morning in Etosha and this is our opportunity to complete our already extensive portfolio of wildlife images from Etosha. Upon return from our morning game drive, we enjoy our last delicious breakfast before we embark on our journey back to Windhoek. Our long day ends with a celebratory dinner, where, in the company of newly found friends, we look back at our two week long adventure which is over much to soon!
Day 16: Our last day in Namibia. Participants will be leaving the hotel at different times of the day in order to catch their flights home or to their next African destination. I will be available for our last one on one review sessions, to answer any remaining questions you may have or simply to enjoy a last drink together on our hotel's terrace. The workshop ends at 12 pm. All good things have to come to an end!
My goal is for you to come away with great images which portray the beauty and unique nature of this incredible country. I will take you to all the locations I have identified as the most promising for rewarding photography and we will visit these only when the quality of light is most conducive for compelling images. As you photograph I will give you dedicated in the field instruction on all aspects of photography, ranging from the technical to the creative. Although we will be spending as much time as possible in the field, it is important to balance this with review sessions, lectures and processing sessions so that, as our tour progresses, you have the opportunity to appraise the photographic progress you are making, and identify those areas which need more work. I will be putting much emphasis on the creative aspects of photography such as composition and developing a vision. Another area we will be focusing on is processing and developing a workflow, which forms an extremely important part of photography, especially in the digital age.
I fully expect that you will leave this workshop as a photographer with a new vision and greatly augmented technical skills, both camera and processing wise.
Private pickup and dropoff from Windhoek's Hosea Kutako International Airport.

All accommodation (shared), in premier, highly rated lodges and guest houses, throughout the tour, strategically located for the best photography opportunities.

Accommodation at Sossusdune Lodge, located right inside the national park, with unrivalled early morning access to the dunes as well as the dead trees at Deadvlei.

One night in a private, fully catered camp at Spitzkoppe, set up exclusively for our workshop group.

All meals. There are no set meals. You are free to choose from the restaurant menu!

All drinks, except imported and premier alcohols.

Comfortable transfers in spacious 4×4 vehicle, custom built for group transport in Namibia, and used routinely by premier Namibian Tour Operators.

We will be accompanied by one of Namibia's best and most passionate nature and tour guides!

All entrance fees and permits.

All excursion fees and game drives.

Tips and gratuities.
What is not included:
Flights to and from Windhoek, Namibia.

Premier and imported alcoholic beverages.

Snacks outside of meal times.

Helicopter flight at Sossusvlei.
As a longtime photography enthusiast, with significant experience attending workshops and tours around the world, I can say with confidence that travelling with Christoph ranks with the absolute best. He brings a potent combination of technical savvy and creativity to his work, and this is expressed in a powerful photographic vision. All of this is delivered with remarkable energy and good humour, and his attention to the needs of his clients is unparalleled. His choice of locations is inspired, and the infrastructure components of the trip (lodging, food, transportation) are first rate. I endorse his workshops without reservation, and very much look forward to travelling with him again.  Michael Gaudet
Christoph is not just an amazing photographer, but he is a wonderful and inspiring teacher and an extraordinary tour leader. His trip to Namibia was one of the best photographic experiences I have ever had. I learned so much from Christoph about how to see the landscape, how to use different focus methods and how to get the best out of my camera – as well as seeing so may different parts of Namibia – Wildlife, night skies, deserts, towns, sand dunes……

The trip was amazing and Christoph was so generous in helping us all get the best shots possible by ensuring he was always on hand to help, and making sure we were at the right place at the right time in terms of the light.He was brilliantly organised and every detail had been thought through – even down to checking what types of tea, coffee and chocolate we liked! In addition to the photography support, he shared some really helpful presentations with us, giving us good insights into developing photographic techniques.

The trip was wonderful and I came home, not just with many wonderful photos of The Milky Way, wildlife and wonderful landscapes, but with increased knowledge about my camera and photography in general.

I felt in safe hands at all times, and so enjoyed his company. The quality of our accommodation and all our meals were also exceptional. Christoph is one of those rare photographic leaders who go the extra mile – or miles in his case!

I cannot recommend him highly enough.  Joyce Rothschild
I want to thank you, without any reservation, as to the way you organized every part of the Namibia trip. It exceeded my every expectation and the memories (and images) will last a lifetime. As I have reflected on the time together, and the information/approach you imparted on us, what comes to the forefront, from a photographic perspective, is how I am so much more aware of light…the quality; how it plays on surfaces; and the importance, along with composition, to make it an essential part of the image….oh, and to use a polarizing filter :-)It is my sincere hope that we see each other, in person, again, I simply cannot overemphasize how spectacular my experience was with you and how flawlessly you organized this Namibia trip so that we got the most possible out of the experience.  Jeffrey Bleaman
Namibia is an amazing country but seeing it with Christoph's guidance and support made it absolutely awesome! Not just because of his camera skills and his vision and creativity, but also his attention to the everyday details such as what and where to eat and booking the best accommodation, closest to where we needed to be to catch the light at the right time. This forward planning included using the very best local guides having the best access to some of the protected sites at times before or after other photographers appeared. Christoph's generosity with his knowledge and skills inspired us to create the best images we could possibly achieve. His kindness and caring nature, however, was the factor that tipped the scales making this just the most wonderful, unforgettable experience. Linda Wilson
This photography adventure with Christoph and Shapaka exceeded my expectations in every way! The beauty of Namibia is surreal, vast and unspoiled! The landscapes that we visited were uniquely breathtaking! Christoph knew the best places and times to visit each place to get the best light. The glow and colors of the Namibian sunrise/sunset will stay with you forever! Dreamy!! Christoph is an amazing teacher with a passion for the art of photography. I am a beginner in photography and Christoph met and challenged me at my level. He was endlessly patient and encouraging despite my many camera and beginner issues! The places that we stayed were unique, comfortable and high quality. Christoph and Shapaka made sure we were always well cared for! I have nothing but accolades for these two gentleman and this adventure!  Sandy Vigh
The trip and in particular your tuition were exceptional, the venues where we stayed were excellent, the restaurants as well; I'm sure you could have cut many corners and saved yourself a lot of money, but you did not! Thanks to your excellent knowledge of sites, of ideal times to catch the right illumination and your supervision and help I am certain made sure that all of us went home with a great bounty of fabulous shots; you may not believe, even I did. I have learned an immense lot on that trip and for that I am very grateful to you.  Hans Walloschek 
My adventure in Surreal Namibia far exceeded my expectations which were high. Thank you, Christoph, and Shapaka for leading me to such a beautiful, diverse and vast world and teaching me so much! You made sure we were very well cared for and attended to all our individual needs at the same time challenging us to go that extra mile for those magic moments! We also had so much fun and laughter together as a small group. The accommodations and food were first class, we were treated like kings and queens. I have learned so much about Namibia as Shapaka and the other guides were all very knowledgeable about the culture, peoples, animals, geography, and history and easily and happily answered all our many questions. As for the photography, it was unbeatable. Besides the jaw dropping scenery, Christoph's teachings showed me a new way to look at the world, to appreciate light, texture, composition as well as the technical side and how to use the camera as a tool to capture those fleeting moments. You have helped to take my photography to the next level. Thank you, thank you!  Debra Ceravolo
Thank you for the most memorable photographic trip to Namibia. Every aspect of the trip exceeded my expectations (as you'll remember I'm a hard man to please!); accommodation, food, locations, travel, company, tuition, advice and guidance and much more were all excellent.Your photographic enthusiasm was inspirational and infectious – I even found myself (and the others) using your terminology towards the end e.g. glow, patterns, texture and "are you using your polariser?"; you certainly made me look at subjects in a different manner, something that I will always treasure.The only downside was that it had to end! I can't thank you enough for the experience and have recommended you to some of my friends and I hope to join you on at least another trip. David Hucker 
Thank you for an absolutely fabulous photo workshop in deepest Namibia, it was just fantastic. I'm going to apologise right now for all my grumbling about the early mornings, it was just what I needed to start me on sunrise shots that I have been too lazy to do on my own. I cannot fault the care with which you have prepared each part of the tour, from meeting us at the airport to the best accommodation nearest to the stops on our adventure. The food was better than I expected at every spot we landed in plus the choices and portions were generous. I definitely put on weight. I admired your persistence in working with me to extract a better outcome from my previous thinking of what was important before I pressed the button to take the shot. The in-house workshop on the computer was a great step forward for me to understand the features of my model camera like DOF and relevant ISO. Thank's so much for this help.I commend you on your attention to detail, from the timing at the start off the day (cringe), to the pickup and packing of the baggage, the traveling, food stops, unpacking at the other end, getting our rooms, feeding us, and planning the next photo shoot, it was just amazing. I loved it. Denis Pennington
It's my pleasure to offer a hearty affirmation for Christoph Fisher's "Surreal Namibia" photo workshop. My wife and I have participated in numerous workshops in the past decade or so, at various spots across the globe. This was our sixth trip to Africa. I would say that Christoph's workshop was one of the best experiences of its kind we have had. The workshop was well organized with careful attention to details such as snacks, water, nature breaks and meals. Photo sites and lodgings chosen were simply excellent. Our good-humored driver and guide, Shapaka, was a fountain of information about the country, culture and wildlife. He has personal contacts everywhere. No-hassle accommodations were made for any physical limitations of participants. We gained valuable new photo techniques and information. Christoph is a natural educator, familiar with Namibia and photography there. In sum, I enthusiastically recommend Fischer's Surreal Namibia to any fellow photographers interested in exposure to that unique African land. John Franz
Thanks for an awesome trip. Visiting Africa and photographing a safari was very high on my list of life goals, and you made the trip absolutely awesome, spectacular, educational, and fun! I can't really say how memorable and enjoyable it was. Jim Sinkovic
Thanks very much for this mind blowing adventure – a true explosion of sights. We want to thank you for making our photography trip a great success from A to Z. Everything was perfect; great company, wonderful accommodations but most we appreciate your professionalism. Thank you again for the unforgettable adventure in Namibia. Simon Dadouche and Marie Lamarche 
Thank you so much for your interest in our Surreal Namibia photography workshop. I very much hope to be able to show you the best that this unique, multifaceted and truly beautiful country has to offer!
To register, or for more information, please contact me at this link or send me an E-mail at christophgfischer@gmail.com
In order to reserve your spot, a 1600 Canadian Dollars deposit is kindly requested. Full payment of the remaining balance is due by 90 days before tour begin.

Cancellation more than 120 days before tour begin: Full refund.

Cancellation less than 120 but more than 90 days before tour begin: No deposit refund, unless  someone  fills your spot.

Cancellation less than 90 days before tour begin: No refund of deposit and final payment, unless someone fills your spot.